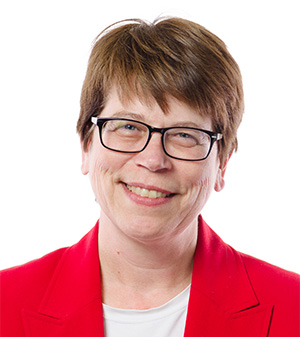 Terry Harris is President of UFCW Canada Local 649, a single bargaining unit local at Federated Co-operatives Limited with six separate sites, including two home office buildings, a food warehouse, a feed mill, a Saskatoon propane plant, and a Melfort propane plant.
Terry started working at Federated Co-operatives in 1999. Over the last two decades, she has served as a Shop Steward and Vice President, and currently serves as President of Local 649 after being elected to the position in 2013. In addition to leading UFCW Canada Local 649, Terry continues to work as a rank-and-file member in the Strategy Department at Federated Co-operatives Limited. Sister Harris is also the President of the UFCW Saskatchewan Provincial Council.
In her spare time, Terry stays politically active as a member of the Saskatchewan New Democratic Party. She also works with the Philanthropic Educational Organization (PEO), which supports the educational advancement of women.