Expanding access to quality education is a top priority and core principle for UFCW Canada.
With universal access to education yet to be achieved in Canada, and the cost of post-secondary tuition continuing to rise, the United Food and Commercial Workers are committed to fighting for education justice and, at the same time, assisting members with tuition relief through a number of scholarship opportunities.
Every year, more than 25 scholarships, bursaries, awards and grants – totalling more than $300,000 – are available to UFCW Canada members and families.
These scholarships, and how to apply for them can be found here: http://www.ufcw649.ca/index.php/resources/scholarships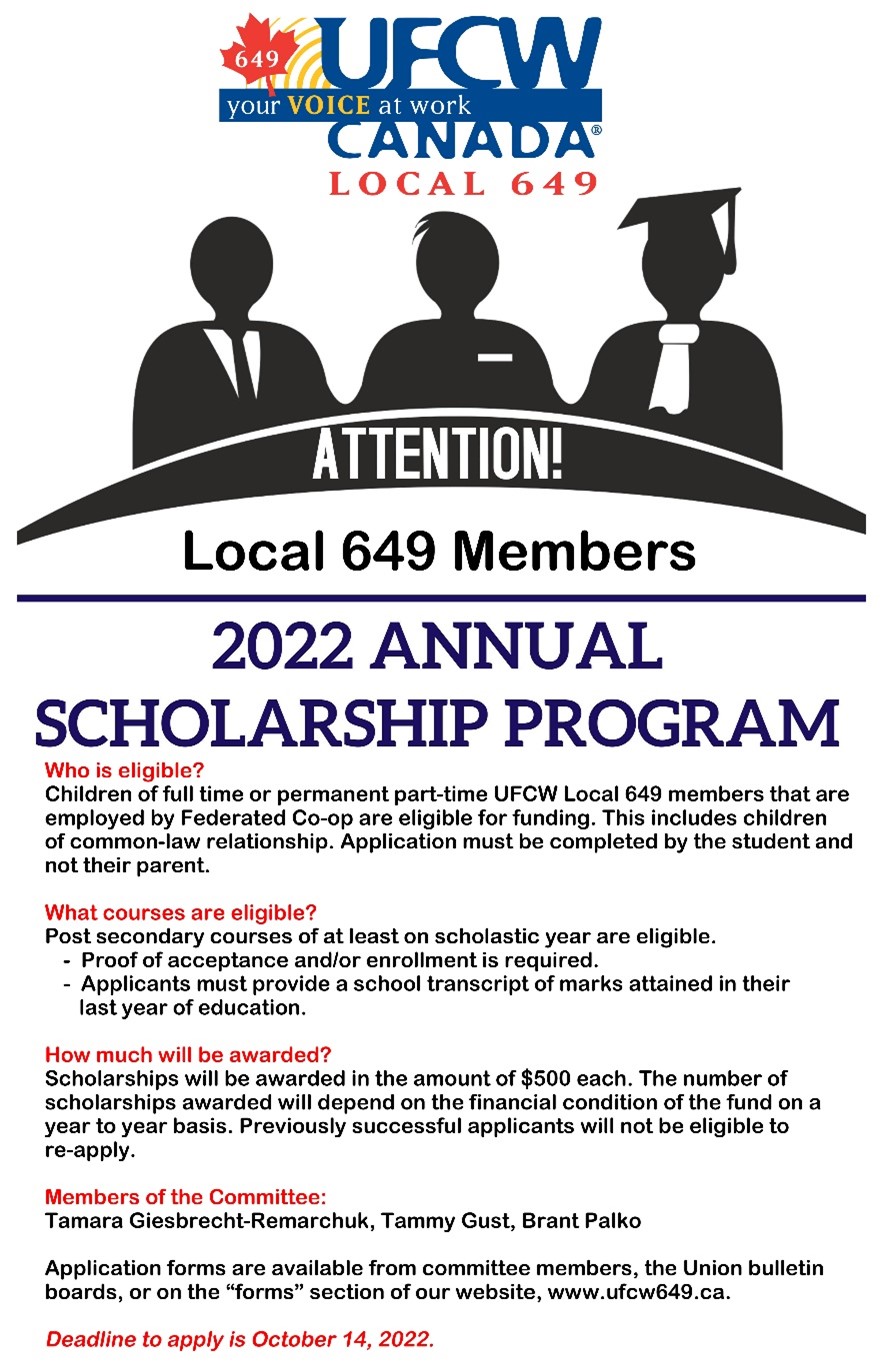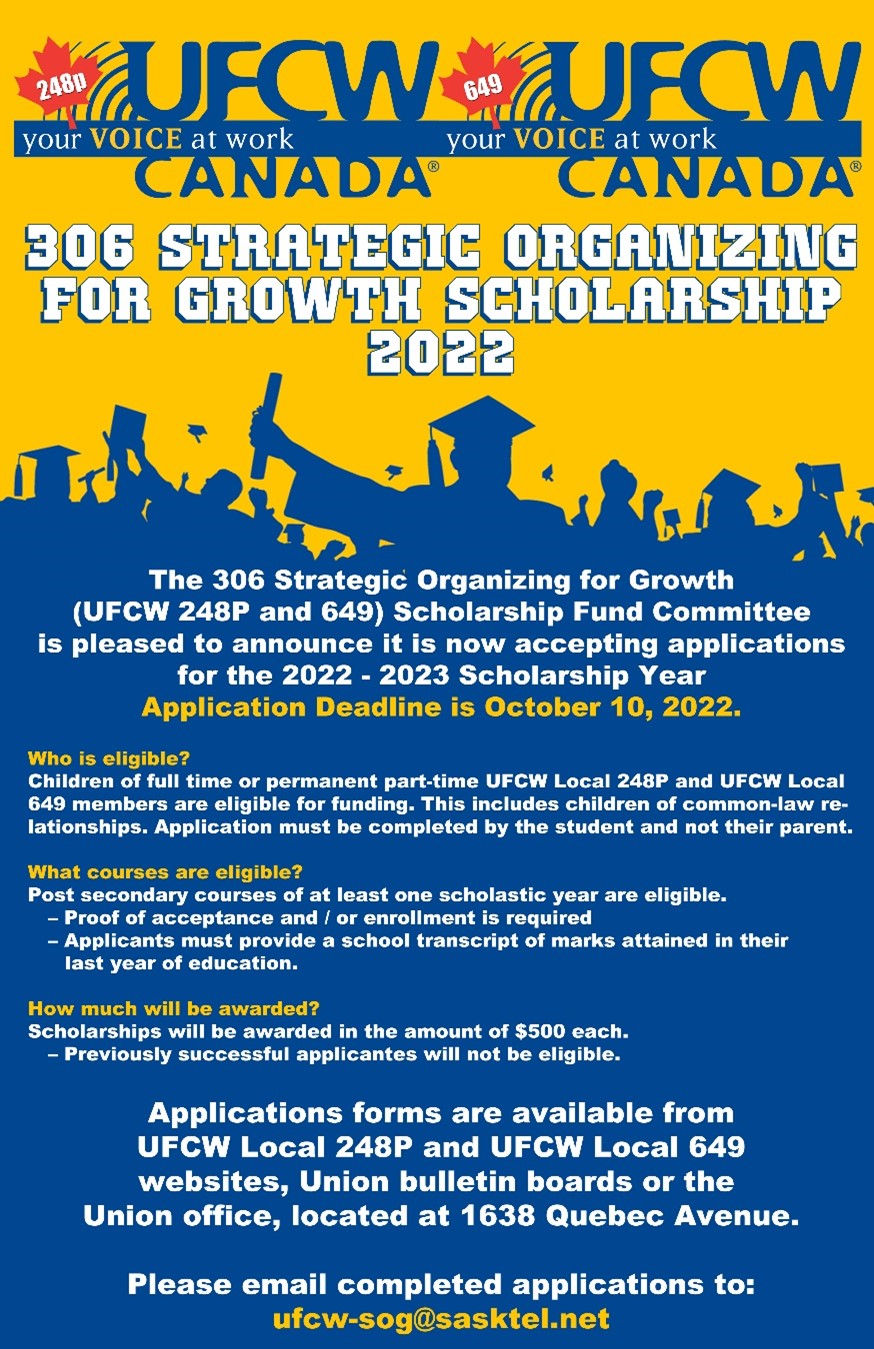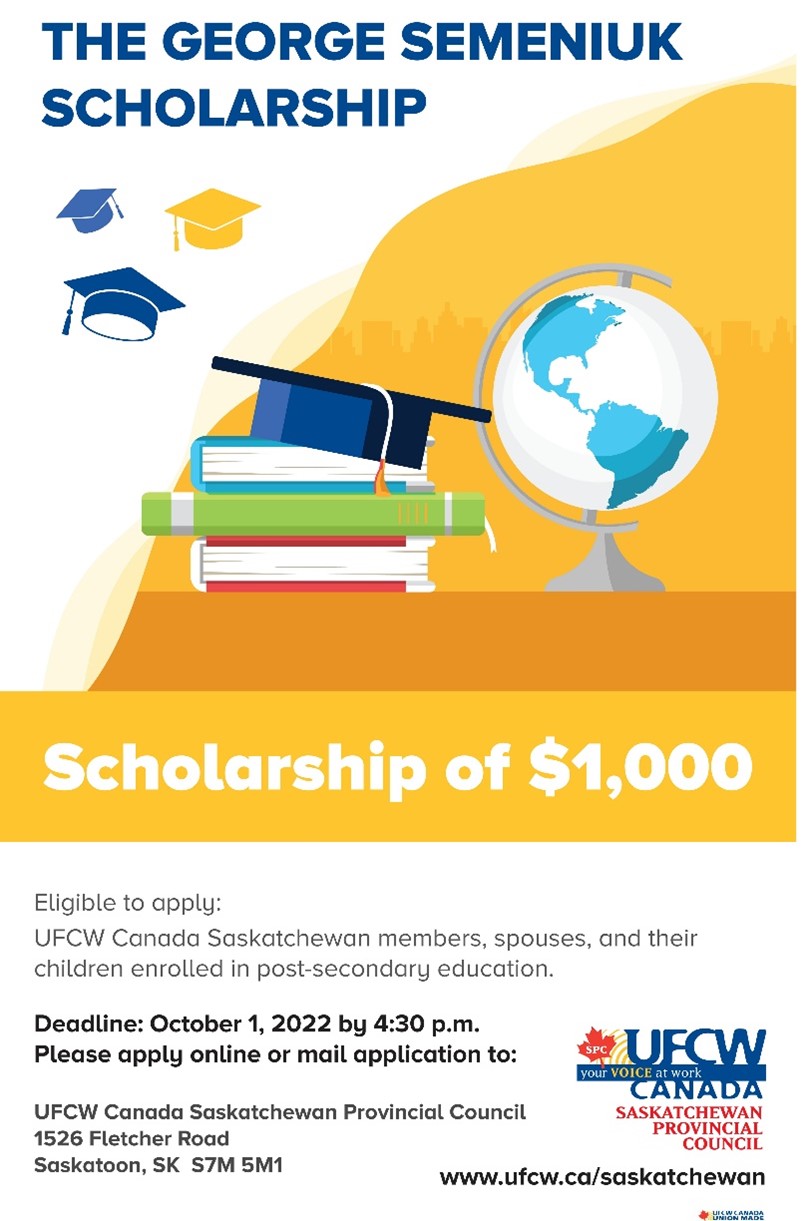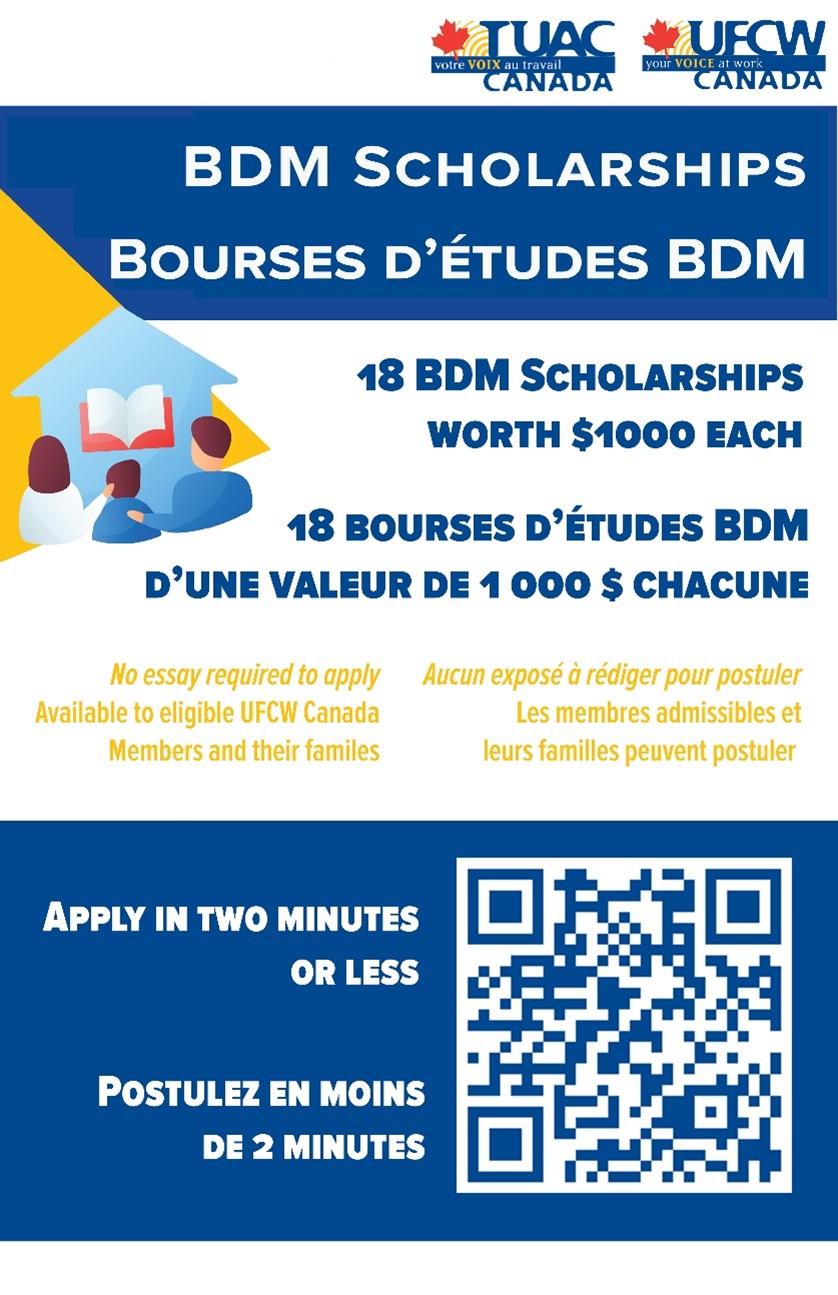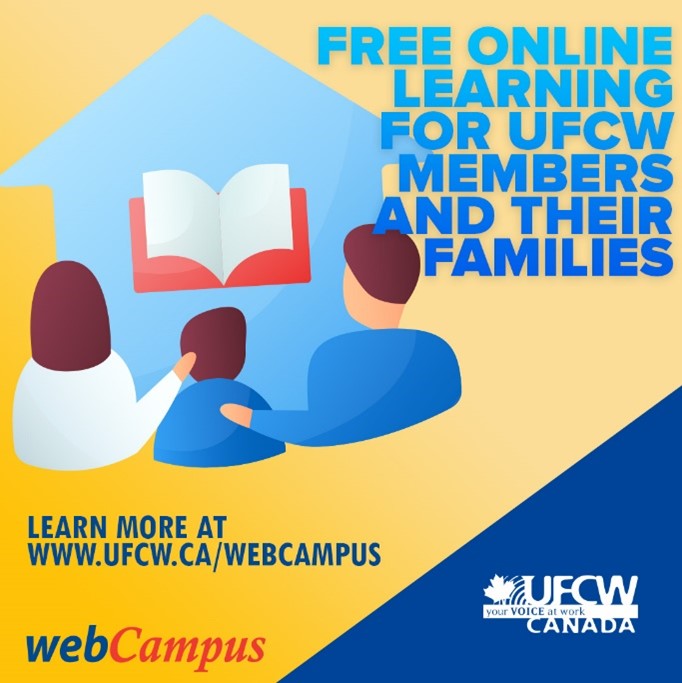 webCampus
All Local 649 members AND their families have access to free learning with webCampus. New courses are continuously added to help improve your skills, such as our latest course offerings such as Mental Health @ Work: Healthy Thinking or Create Your Own Website. Learn more: https://l.ufcw.ca/webcampusSK