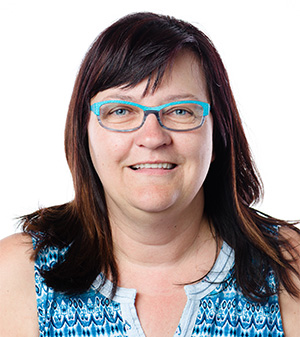 Tammy Gust has worked at the Federated Co-operatives Limited Home Office for the past nine years. She started her employment in the Corporate Accounting Department and currently works in the Feed Department.
Tammy has been an active member of UFCW Local 649 since she first started working at Federated Co-opatives. She has served as a Shop Steward and has sat on the Employee & Family Assistance (EFAP) Committee, and in 2013, Sister Gust was elected as Local 649's Home Office Vice President.
In addition to her duties as the Home Office Vice President, Tammy is a Vice President on the UFCW Saskatchewan Provincial Council.