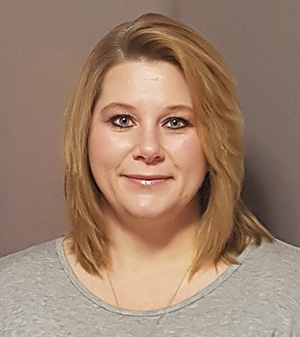 Tamara has been a member of UFCW Canada since she started working at Federated Co-operatives Limited (FCL) in Saskatoon over twenty-five years ago. She is a Senior Accountant in the Retail Accounting Department at Federated's head office.
Shortly after starting her career with Federated, Tamara took on the role of Shop Steward with Local 649, and a couple of years later she was asked to be the Local's Recording Secretary.
Sister Giesbrecht then moved on from the Recording Secretary position to become Local 649's Treasurer in 2011. Her experience as an accountant fits perfectly with her position as Treasurer.
"It's important for the Local to be in a healthy financial position so that we can properly serve members and meet their needs on an ongoing basis," says Tamara.
Despite her quiet demeanor, Sister Giesbrecht is known for taking action and making her voice heard when standing up for members and their rights. She always works diligently to assist members when they need her help. And whenever there is a problem that needs to be fixed, Tamara will take the time to listen, get the facts right, and work to find solutions.